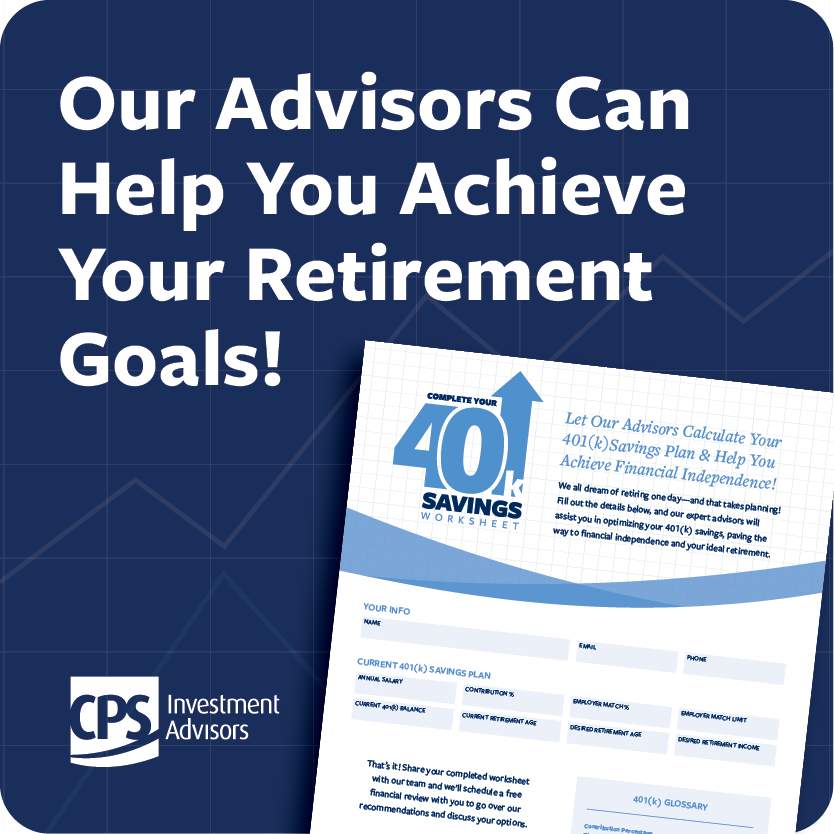 Let's calculate your 401K savings!
Grow Your 401K and Plan for Your Retirement
We all dream of retiring one day. Whether you're just starting your career or are nearly two decades in, achieving financial independence takes planning!

If you're ready to start feeling secure about your future and planning for your retirement, complete our 401K Savings Worksheet! This helpful worksheet is designed to ask questions to help our advisors calculate your 401K savings and make recommendations to help you achieve your goals. Once you complete the worksheet, we'll schedule you a financial review with one of our Retirement Plan Specialists and Financial Advisors!
Let's calculate your 401K!
Our 401K Savings Worksheet is just a few clicks away! Please complete the form below to download.